Calls for Artists
Adult Class: Intermediate Printmaking
MONDAYS, January 22, 29, February 5, 12, (no 2/19), 26, March 5, 5:00 – 8:00PM (6 classes)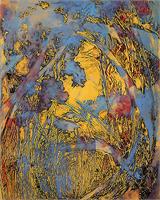 Location:
East End Arts School, 141 E. Main Street, Riverhead, NY 11901
Description:
Instructor: Chris Ann Ambery
Do you have printmaking experience, want to sharpen your skills, and try new techniques? This course is designed to enhance techniques and give students an opportunity to explore new printmaking methods. We will be using non-toxic materials such as Akua ink, solarplate, and saline-sulfate etch to create aquatints and hard ground etchings (no fumes, no solvents). Techniques will be thoroughly explained and students will be encouraged to move at their own pace. Prior printmaking experience suggested but not necessary.
Cost: $360 EEA members / $432 non-members *
MONDAYS, January 22, 29, February 5, 12, (no 2/19), 26, March 5, 5:00 – 8:00PM (6 classes)

*Asterisk applies to courses that require an additional materials fee paid to the instructor. Please call to find out materials fee amounts for the courses you are interested in.


Advance registration required:

CLICK HERE TO REGISTER >>

To start registering for classes online at the discounted member rates, click the above link to begin registering for classes and be sure to add your membership level when checking out.
If already a member and new to online class registration, please call 631-369-2171 to confirm your online account is set-up to register at the discounted member rates.