Calls for Artists
Adult Class: Intermediate / Advanced Watercolor
Wednesdays starting January 10, 2018, 10:00 am - 1:00 pm (January 10 - 31 / 4 classes)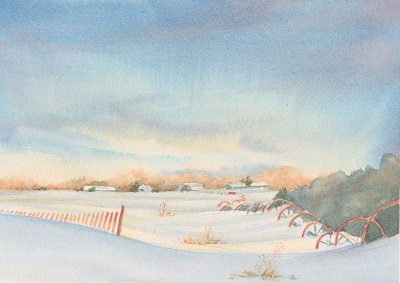 Location:
East End Arts School, 141 E. Main Street, Riverhead, NY 11901
Description:
Instructor: Beth Nehls
Increase your skills in watercolor and go beyond the basics. Learn new techniques and sources of innovation. Increased exploration in glazing, masking, composition, and color mixing are just a few of the techniques covered in this class.
Cost: $240 EEA members / $288 non-members

SESSION I: WEDNESDAYS, October 18, 25, November 1, 8
10:00AM - 1:00PM (4 classes)

SESSION II: WEDNESDAYS, January 10, 17, 24, 31
10:00AM – 1:00PM (4 classes)


Advance registration required:

CLICK HERE TO REGISTER >>

To start registering for classes online at the discounted member rates, click the above link to begin registering for classes and be sure to add your membership level when checking out.
If already a member and new to online class registration, please call 631-369-2171 to confirm your online account is set-up to register at the discounted member rates.