Adult Class: Introduction to Botanical Drawing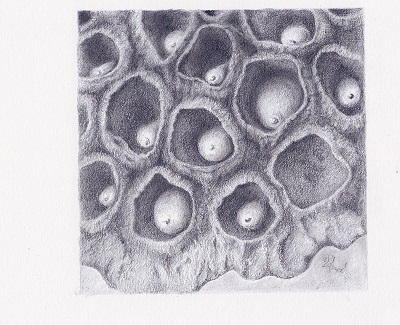 Instructor: Monica Ray
This course is an introduction to the art of botanical drawing. Students will focus on view, composition, line and texture in rendering a variety of exquisite forms. Fundamental principles of drawing will be taught using graphite pencils. These lessons will form a strong basis for working in color.
Cost: $180 EEA members / $216 non-members
WEDNESDAYS, October 18, 25, November 1
2:00 – 5:00PM (3 classes)
Also being offered by Monica Ray:
SESSION ll: INTRO TO COLOR
Students will learn the fundamentals for working in color with their botanical drawings. Techniques for rendering detail, form and texture will be covered.
Cost: $180 EEA members / $216 non-members
WEDNESDAYS, November 8, 15, 22, 2:00 – 5:00PM (3 classes)
Advance registration required:
To start registering for classes online at the discounted member rates, click the above link to begin registering for classes and be sure to add your membership level when checking out.
If already a member and new to online class registration, please call 631-369-2171 to confirm your online account is set-up to register at the discounted member rates.