Calls for Artists
Adult Jewelry Class: Reuse, Recycle, Repair, Remount
WEDNESDAYS, October 11, 18, 25, November 1, 8, 15, 22, 29, 5:30 – 8:00PM (8 classes)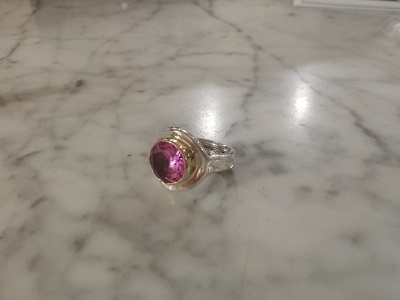 Location:
East End Arts School, 141 E. Main Street, Riverhead, NY 11901
Description:
Instructor: Eleni Prieston
Take pieces that you love but don't use and repurpose them either by fixing the existing piece (resetting a stone, or repairing it), or look at the options to recycle into something completely different. You will learn all the techniques necessary in this creative course. Have a gem that needs remounting? Bring your gems to remount and we will make a pendant or ring in the metal of your choosing. Items that need repair? Bring your jewelry to our first session. Material list to be determined.
Cost: $400 EEA members / $480 non-members *
WEDNESDAYS, October 11, 18, 25, November 1, 8, 15, 22, 29, 5:30 – 8:00PM (8 classes)

*Asterisk applies to courses that require an additional materials fee paid to the instructor. Please call to find out materials fee amounts for the courses you are interested in.


Advance registration required:

CLICK HERE TO REGISTER >>

To start registering for classes online at the discounted member rates, click the above link to begin registering for classes and be sure to add your membership level when checking out.
If already a member and new to online class registration, please call 631-369-2171 to confirm your online account is set-up to register at the discounted member rates.