Calls for Artists
Adult Class: Felted Baby Booties
Wednesday, November 2, 2016 10:00 am - 1:00 pm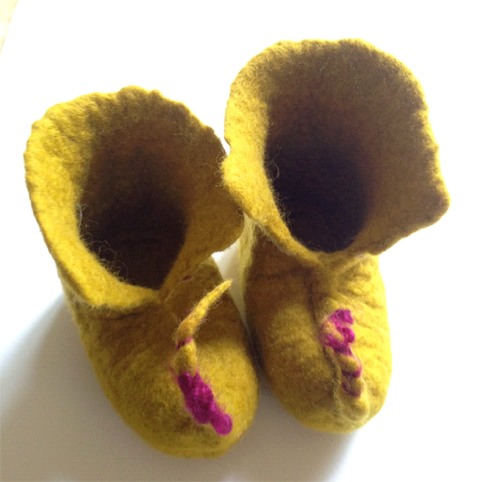 Location:
East End Arts School, 141 E. Main Street, Riverhead, NY 11901
Description:
Instructor: Justine Moody
Learn to make a pair of adorable baby booties out of all natural fibers. Students will come away with a matching pair of hand-felted booties. Students will explore texture and build upon surface design for a true one-of-a-kind pair.
*Cost: $42 EEA members / $60 non-members
WEDNESDAY, November 2, 10:00AM – 1:00PM

*Asterisk applies to courses that require an additional materials fee paid to the instructor. Please call to find out materials fee amounts for the courses you are interested in.


Advance registration required:

CLICK HERE TO REGISTER >>

To start registering for classes online at the discounted member rates, click the above link to begin registering for classes and be sure to add your membership level when checking out.
If already a member and new to online class registration, please call 631-369-2171 to confirm your online account is set-up to register at the discounted member rates.