Calls for Artists
DEADLINE for Artists & Artisans to Apply: Holiday Gift Boutique Participation
Application Deadline: Thursday, October 20, 2016, 5:00 pm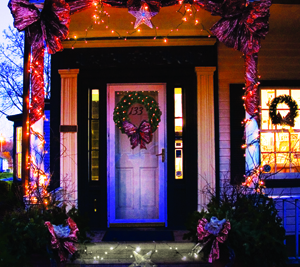 Description:
CALL FOR ARTISTS Holiday Gift Boutique 2016
Artists: Sell your one-of-a-kind ornaments, greeting cards, and giftware at East End Arts Gallery's Holiday Gift Boutique
Shop Dates: November 12 – December 23, 2016

Hundreds of gorgeous hand-made holiday ornaments, greeting cards, one-of-a-kind jewelry, wearables, ceramics, crafts, and more will fill East End Arts Gallery's three large rooms from top to bottom as visitors from all over Long Island come to buy exclusive and artistic gifts. If you are an artist and the creator of beautiful and inspired items, come show and sell your works at our Holiday Gift Boutique. (Accepted non-members must become members to participate in the Gift Boutique.) Click here to renew your membership / become a member now OR you can renew or become a member when completing the application form at the below link.
Typically, items under $200 sell best. Please consider this when pricing your work.
There is no fee to participate.
Please Note: Participating artists must sign-up to monitor the Holiday Boutique; a minimum of 14 on site hours are required. (Applicant will be charged a $30 deposit when applying, via secure webpage, which will be refunded when monitoring obligations are fulfilled or if artist does not participate in the Holiday Boutique.) A minimum of 4 hours must be spent monitoring on a Saturday or Sunday. Any participant who takes all monitoring duties on Saturdays or Sundays will only be required to monitor a total of 10 hours.

APPLICATION PROCESS OVERVIEW
1. Submit online application by THURSDAY, OCTOBER 20, 2016, 5:00 PM DEADLINE.
2. Notification of acceptance & item drop-off appointment scheduled by Friday, October 28.
3. Drop-off Appointments with Gallery Director will take place November 2 – 5.
4. Holiday Gift Boutique opens with a reception on Saturday, November 12, 12 – 5 PM.
Required meeting for all artist-vendors at 10AM–12PM on Saturday, November 12 prior to the reception, to review all items in Holiday Gift Boutique and practice marketing the items and to hear descriptions from other vendors in order to be familiar with all items when you are monitoring the boutique.

TO APPLY: Submit Online Application by Thursday, October 20, 2016, 5:00 PM.
Artist Notification of Acceptance by Friday, October 28, 2016
SEE BELOW FOR LINK TO ONLINE APPLICATION.
Information required on Application:
• Approximately 150 words or less of narrative description of you/your work for marketing purposes, written in third person. Suggested content: explain your technique with emphasis on uniqueness; i.e. uniqueness of technique, origin of materials, your artistic credentials, background story, etc.
• One required photo of you or your items or you creating your items, for marketing purposes.
• If new to participating in our Holiday Gift Boutique, you must submit 3-5 clear, close-up JPEG images of sample work.
• Preferred times for drop-off appointment (November 2–5) as well as for monitoring duty (November 12–December 23).
Please note: Online application including $30 deposit must be completed in one sitting, it cannot be saved unfinished and returned to later. Applicant can join or renew EEA membership through a link during this process.
Please review application and prepare all required elements in advance of filling out application.


ITEM DROP-OFF: Once your application has been reviewed and accepted, our staff will contact you to schedule an appointment (November 2-5) for dropping off.
You will also be emailed an Excel template into which you will enter every item you'd like to offer for sale as per instructions and email back to us. Items deemed unacceptable can be omitted from our master data base at the time of your appointment.
Artists MUST bring the following to the drop-off appointment:
• ALL items you would like to offer for sale (not just samples.) Accepted items will be left at the gallery.
• Bring your calendar. You will sign-up for monitoring hours, if you have not already done so. Reminder: your $30 deposit will be held and returned once monitoring duties are fulfilled.
• If you have not emailed your inventory file you need to allow enough time for each and every item you are selling to be inventoried into our data system on a computer here. All accepted items must be inventoried and tagged by the artist vendor during this appointment.
• Tags/labels for each item corresponding to the Excel file you submitted. (Or blank tags if you did not already send Excel file.) (Please test tags to be sure they adhere securely to merchandise yet are easily removable to transfer to EEA copy of sales receipt.)
• Displays – Bring any needed displays. For example, if you are selling jewelry you must bring an attractive 'see into' case that locks with a key as well as pins to secure your pieces in place so they won't jumble when moved. Plate displays require upright easels. Greeting cards require a display. We do not accept painted rocks or shells. Bulky items (Afghans, sweaters, etc.) can only be featured two at a time.
• Framed, wired, original artwork with the maximum dimensions of 10 x10 inches will be eligible. Each piece must be priced under $120, with a maximum of 3 pieces per artist.
• Ornaments require a small loop (ribbon or wire, no more than 1" high) for our hooks to fit through for display purposes.
• East End Arts will take a 30% commission on sales and will be responsible for collecting tax.



Grand Opening Reception: Saturday, November 12, 2016, 12 – 5 PM
Hours for the Holiday Gift Boutique:
Tuesday – Friday 10 AM – 5 PM, Saturday 10 AM – 4 PM, Sunday 12 – 4 PM

Pick-up for all unsold items will be January 5 – 6, 2017, 10 AM – 3 PM

This form stopped accepting submissions on October 20, 2016 6:30 pm EDT.