Adult Class: Advanced Printmaking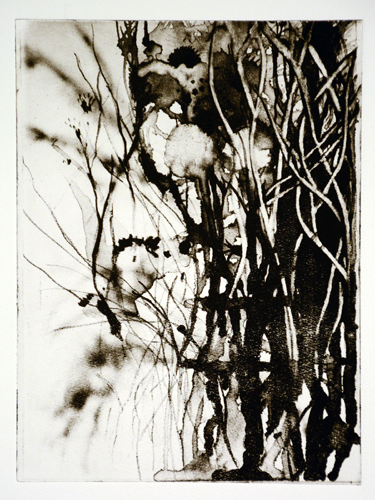 Instructor: Chris Ann Ambery
Do you have printmaking experience and enjoy being in a collaborative, workshop atmosphere? This course is for students who have printmaking experience and want to learn and practice advanced techniques in creating plates, inking and printing. Emphasis will be placed on the needs of the individual and students are encouraged to focus on what interests them most. Instructor will introduce and demonstrate new techniques in each class such as chine-colle, viscosity inking, and printing with multiple plates. Solarplates, saline-sulfate etch and various other materials will be available to experiment with. Students are welcome to work from plates that they have already created or create new plates. Just bring your creativity and enthusiasm.
*call for materials list
Cost: $240 EEA members / $288 non-members *
MONDAYS, April 9, 16, 23, 30, 5:00 – 8:00PM (4 classes)
*Asterisk applies to courses that require an additional materials fee paid to the instructor. Please call to find out materials fee amounts for the courses you are interested in.
Advance registration required:
To start registering for classes online at the discounted member rates, click the above link to begin registering for classes and be sure to add your membership level when checking out.
If already a member and new to online class registration, please call 631-369-2171 to confirm your online account is set-up to register at the discounted member rates.