Upcoming Events
Adult Class: COLOR: The Artist's Supreme Tool
WEDNESDAYS, September 13, 20, 27, October 11, (no 10/4) 10:00AM – 12:00PM (4 classes)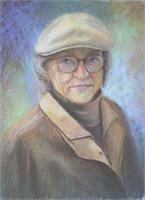 Location:
East End Arts School, 141 E. Main Street, Riverhead, NY 11901
Description:
Instructor: Marlene Bezich
Color - a small word that carries a powerful punch. An enigma to some, frustrating to others, but a gift to artists! The use of color theory will be explored through practical examples in an effort to simplify the aspects of color usage. All mediums are welcomed as well as levels, beginner to experienced.
Cost: $160 EEA members / $192 non-members
WEDNESDAYS, September 13, 20, 27, October 11, (no 10/4)
10:00AM – 12:00PM (4 classes)

Advance registration required:

CLICK HERE TO REGISTER >>

To start registering for classes online at the discounted member rates, click the above link to begin registering for classes and be sure to add your membership level when checking out.
If already a member and new to online class registration, please call 631-369-2171 to confirm your online account is set-up to register at the discounted member rates.