Upcoming Events
15th Annual TEENY AWARDS CEREMONY
Sunday, June 4, 2017 - Red Carpet starts at 1:30 PM / Awards Ceremony begins at 3:00 PM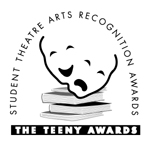 Location:
Presented by East End Arts at Southampton High School, 141 Narrow Lane, Southampton, NY
Description:
Relive some of the outstanding performances from this year's high school theatrical performances on the East End of Long Island, and celebrate the best of the best in high school theater!

CLICK HERE FOR THE COMPLETE LIST OF NOMINEES >>
Thank you to our friend Bonnie Grice and WPPB 88.3 FM for announcing the nominees on-air on May 4 at 9:00 AM with Teeny Awards Coordinator Anita Boyer!

CLICK HERE for more information about this program >>



TICKETS
ADULTS: $25 in advance / $30 at the door
STUDENTS: $12 in advance / $15 at the door
Student nominees and performers receive a complimentary ticket.
Ticket sales and contributions support the future of this valuable program.

ADVANCE TICKET SALES CLOSE ON FRIDAY, JUNE 2 AT 10:00 AM.
After this time, tickets will be available at the door the day of the event.



15th ANNIVERSARY FUND DRIVE
Help us celebrate 15 years of recognizing and honoring students in performance art! The East End Arts Teeny Awards has become a staple program for high school theatre programs on the East End as a unique and grand celebration of high school productions. Help us continue to grow and build our legacy of inspiring excellent and recognizing our incredible students by donating today!
Add your donation to your ticket order on the check-out page
OR mail a check made out to "East End Arts" to: East End Arts Teeny Awards, 133 E. Main Street, Riverhead, NY 11901
$15
$150
$1,500
or amount of your choice
Thank you for your support! Ticket sales and contributions support the future of this valuable program.



Send a personalized booster message to nominee(s), theatre director, school, and/or cast!
$35 for 140 characters.
Booster messages will be displayed on screen at the Teeny Awards Ceremony during the opening slideshow.
Click below "Purchase Now" button to submit your booster message.
Deadline to submit booster message: Sunday, May 28, 2017

The 15th Annual Teeny Awards is made possible by the support of sponsors. East End Arts extends its thanks to People's United Bank, Riverhead Toyota, Macy's, Empire National Bank, as well as, Joanna Paulsen & Jed Clauss, Mary Ann & Joseph Martorano, Sea Tow, Tanger Outlets of Riverhead, and media sponsors WPPB 88.3 FM, myLITV.com, and 101.7 The Beach.

This form stopped accepting submissions on June 2, 2017 11:00 am EDT.