Upcoming Events
Art Conversation Series "One Painting – One Artist – And The Creative Mind" with Jonathan Pearlman Featuring Songwriter & Poet James K. Zimmerman
Saturday, June 3, 2017 4:00 pm - 5:00 pm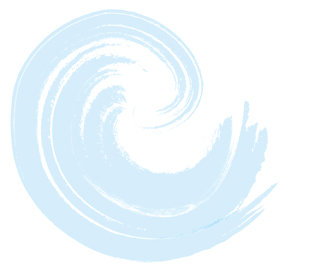 Location:
Presented by East End Arts and Good Ground Yoga at Good Ground Yoga, 107-5 Montauk Highway, Hampton Bays, NY (located in the Hamlet Green just east of the movie theatre)
Description:
East End Arts and Good Ground Yoga Host New Event Series on Creativity
"One Painting – One Artist – And The Creative Mind"
June 3 Featuring Series Creator Jonathan Pearlman with Songwriter and Poet James K. Zimmerman

East End Arts in collaboration with Good Ground Yoga is hosting a series of events on creativity at Good Ground Yoga in Hampton Bays. Each month, this art talk will be a conversation between writer and found object sculptor Jonathan Pearlman and a featured artist.

The next installment in the series on Saturday, June 3, 2017 at 4:00 PM will be a conversation with songwriter and poet James K. Zimmerman. Their conversation will be inspired the examination of one of Zimmerman's poems, "One Man's Ceiling," and one of his songs, "Wipe Off My Glasses." Hence the title for the series: "One Painting – One Artist and The Creative Mind."

The public is invited to attend this free event.

Series host Jonathan Pearlman shares: "Consider – what happens before paint meets canvas? Was the painting first a vision, a thought, a color or a vague idea of something waiting to be discovered? And when paint finally does meet canvas, what then? Art is often an expression of ideas as well as images, and how an artist approaches this challenge can offer a blueprint for navigating the complexities of daily life."

Jonathan Pearlman began his professional career as a theatrical agent with the William Morris Agency; later to become founding partner in the New York based film production company Document Studio. The partners went on to form Media Ink, an animation company specializing in political cartooning. He is the author of the Simon & Shuster published novel Two To Tango. Pearlman has spent the last eight years pursing his fascination with what he calls "amusements" sculptures, created from found and collected objects. His work has received considerable attention, including several awards. Jonathan Pearlman's work can be viewed at jonathanpearlman.com.

A native of the Chicago area, James K. Zimmerman graduated summa cum laude from Oberlin College with a BA in Psychology. Upon graduation, Zimmerman moved to New York City and worked in the music business for the next 13 years as a singer/songwriter, performer, producer, arranger, and studio musician. He performed with such artists as David Bromberg, Eric Anderson, Seals & Crofts, Blood Sweat & Tears, Nancy Wilson, and Ashford & Simpson, and wrote songs for commercials, winning a Clio Award for a "jingle" for Aqua Velva. He was the rehearsal pianist and played guitar in the "pit" for the 1977 Broadway revival of the musical "Hair" and sang back-up vocals with Frankie Valli on tour following the hit song "Grease"
Subsequently, Zimmerman earned a Ph.D. in clinical psychology at the City University of New York. His master's thesis, "Creativity on the Edge of Chaos," was a case study of teaching children to write songs, and his dissertation won the Barmack Award for excellence in clinical research. Upon completing his training, Zimmerman became Director of the Adolescent Depression and Suicide Program at Montefiore Medical Center, as well as Director of a psychology internship training program which he implemented at that institution. Since 1993, he has been in full-time private practice, and in 1995, published an edited volume, "Treatment Approaches with Suicidal Adolescents" (John Wiley).
In 2008, seeking a creative outlet other than the practice of psychotherapy, Zimmerman turned to writing poetry. He has since been widely published in literary journals, and has won awards such as the Daniel Varoujan Award from the New England Poetry Society, the Hart Crane Poetry Award, the Cloudbank Poetry Award, and the Pat Schneider Award from Amherst College. He has published two volumes of poetry, "Little Miracles" (Passager Books, 2015) and "Family Cookout" (Comstock, 2016). "Family Cookout" was the winner of the 2015 Jessie Bryce Niles Chapbook Prize.

Good Ground Yoga, at 107-5 Montauk Highway in Hampton Bays, NY, is located in the Hamlet Green just east of the movie theatre. For more information, visit goodgroundyoga.com or call 631-594-5050.

East End Arts is located at 133 E. Main Street, Riverhead, NY. For more information, call 631-727-0900.