Kids Class: February Break Visual Arts Immersion Workshop (Ages 8-12)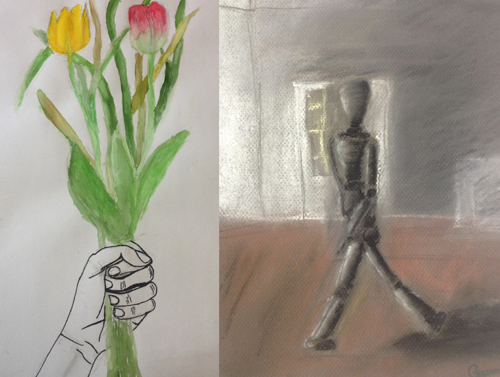 Instructor: Barbara Imperiale
Visual Arts Immersion is a hands-on art workshop taught by artist-teacher, Barbara Imperiale, who strives to bring excitement, passion and the love of art to all students. Her goal is to teach, inspire, challenge, and encourage students' inner creativity. "It is a wonderful thing to create artwork you never thought you could make" Barbara states. In this workshop students will explore drawing, painting and mixed media techniques that will encourage young artists to cultivate their own style and learn techniques that they can use in future artistic creations.
Cost: $192 EEA members / $224 non-members
Tuesday, February 21 - Friday, February 24, 2017, 10:00 AM - 2:00 PM (4 day program)
Scholarships are available for this program. To inquire, call 631-369-2171 or email education@eastendarts.org.
Advance registration required:
https://clients.mindbodyonline.com/classic/ws?studioid=184644&stype=-7&sTG=31&sView=day" target="_blank">CLICK HERE TO REGISTER >>
To start registering for classes online at the discounted member rates, click the above link to begin registering for classes and be sure to add your membership level when checking out.
If already a member and new to online class registration, please call 631-369-2171 to confirm your online account is set-up to register at the discounted member rates.